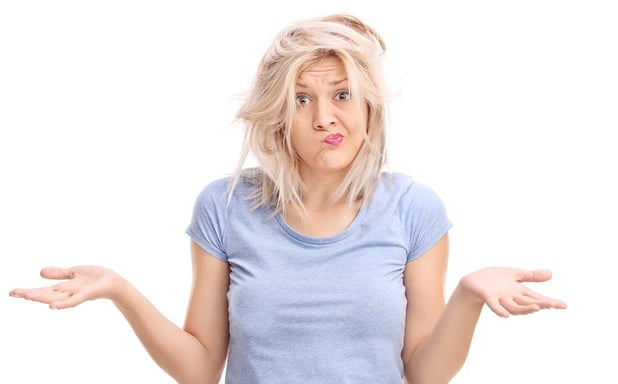 It's easy for businesses to get confused on these two critical compliance issues.
Both procedures are important when reaching out to existing customers and prospects. Both exist because of the FCC's attempts to clarify enforcement of the Telephone Consumer Protection Act. And both can be confusing to businesses and call center managers. So let's take a peek together. Before some hotshot attorney or Government Authority does it for you!

Express Written Consent Proof
Definition: Express Written Consent Proof is intended to prove, beyond any doubt, that your customer or prospect actually gave you permission to call for solicitation purposes.
Why is this important? Express Written Consent has become extremely difficult to prove in court.
Last summer, all of a sudden, all cell phone numbers required express written consent when call with any auto-assisted dialing equipment. It caught the phone marketing industry by surprise. Express Written Consent doesn't really mean "write me a letter" anyway. It means "affirmative action – and consumer intention" as best we can tell. It means "is my customer actually giving their O.K. to call, how to call (using what equipment or method), and can they opt out."
But lately, Express Written Consent means, "Can I even prove I had consent to call." And that gets expensive in a hurry.
Without any exact wording or meaningful guidance from the FCC, that little bugger has encouraged out of control litigation challenges from TCPA prosecutors aimed at legitimate companies. Although the legislation was undoubtedly meant to weed out the 'bad actors, fly by nite companies, and scammers – nobody can even locate those guys routing calls all over the world, let alone sue them. So many large legitimate marketing companies have been left holding the bag here.


"I thought we had Express Written Consent for our sales calls, but we couldn't prove it."
And that's become a big "but…" As a cottage industry has grown up around invalidating business intentions getting permission to call clients. No matter what you do, it may be challenged.



The solution to Express Written Consent Proof: Video Playback.
Video Playback has become the only meaningful solution to defending Express Written Consents in court.

Reassigned Numbers Scrubs
Definition: A reassigned number scrub is intended to re-verify your Express Written Consents before calling.
Why is this important? Because if you call the wrong person (somebody that didn't give you consent), the FCC says you take responsibility.
The Reassigned Numbers issue first came up in 2012 as consumers complained, "I just got this new phone number, and the person that had it before owed money. Debt Collectors call me day and night." Finally, last summer legislation was passed by the FCC assigning responsibility for these calls.


The FCC forgot - there is no definitive reassigned list!
As the FCC made it each company's responsibility to make sure they are calling the person that gave them permission to call, at the time of the call, (or now including the regular user of the line) – they readily admit "no definitive list of Reassigned Cell Numbers Exists". That's a problem. Unlike scrubbing Do Not Call Federal and State Lists, Company Specific Internal Do Not Call Lists – we're supposed to find a company to do this, hope they know what they're doing, and hope we're not convicted when some TCPA prosecutor tests the whole house of cards. Heck, not even the FCC can agree on Reassigns, and some courts have "stayed" cases because of it.
Nevertheless, as a phone marketer, for now, you're responsible for finding out if a number has been reassigned or recycled to a new user before you call.



The solution to Reassigns: Direct-to-Carrier Cell updates.
Reassigned Number Verification Companies are rushing in to fill the void. Whoever you use, make sure your solution has a direct-to-wireless-carrier relationship for up to date information.
And we recommend carrying it a step further: Use a Certified Do Not Call Law Compliance Service Provider for your Reassigned Scrubbing. Why? They already have a relationship with the FCC, FTC and State AG's. Compliance is all they do. Predatory attorneys will be less likely to tangle with a company having a perfect track record in the DNC and TCPA compliance space.
"I can see how companies are confused."
The Reassigns and Express Consents are closely related. The dilemma: You need to have Express Written Consent BEFORE checking for Reassigned Numbers. But your Express Written Consent procedures may not hold up in court, thus making the Reassigned issue a moot point! And if your Consents do hold up – now we move on to the Reassigned Number issue to make sure it's the same person that gave you consent!


The bottom line:
The FCC never really intended for these two closely related compliance requirements to get so messy. In their attempts to corral the bad players, they are left with crippling many legitimate marketers along the way. Don't be a casualty of this system. Be smart and make a reasonable effort to understand these two compliance tests and an attempt to comply. You'll be glad you did should Government Agencies and Predatory Attorneys come calling!
For more information on Reassigned Number Scrubs vs. Express Written Consent Proof, just call me at 561-317-3001 or email me here - Bob
Related Articles