You are probably familiar with the pioneering uses of Direct-To-Voicemail or "Ringless Voicemail" applications for debt collectors, student loan servicers, for-profit colleges and health care providers. Perfect marketing scenarios with an ongoing need to communicate, and an existing relationship. But how about timeshare resales – when it's time to sell that unit after the buyer sobers up and realizes what they've done. A straight to voicemail message without ringing the phone can go a long way. Or the travel contest call – it's a lot easier to get to a winner when you're not interrupting them. And when they call you back, they're much less likely to complain to the Consumer Financial Protection Bureau!
Heck, you know how difficult it is to get anyone to respond to a 'business opportunity' voice broadcast. "Don't hang up – let me show you how to make $10,000 a month without doing much." A sure hang-up with standard pre-recorded voice delivery, but heartily accepted with the discrete delivery of direct to voicemail messaging.
Can I use Ringless Voicemail for "Cold" marketing calls?
Some ringless voicemail companies don't allow that. Others lead you to believe they do, yet say in tiny print somewhere you can't. Other's apparently do allow cold calling. Personally, we feel if you're leaving messages that assault the cell phone owner with general solicitations they'd hang up on, it's not a good use of the technology. And the inappropriate use of phone technology is how we ended up with all these call prohibition restrictions in the first place.
Ringless Voicemail is cost effective.
Is it O.K. if the phone rings once and awhile? If so, you can probably get a lower rate from your Direct-to-Voicemail vendors. One company is even allowing you to market your ringless voicemail representation with – you guessed it – your own ringless voicemail message. And at a fraction of the price of usual message costs.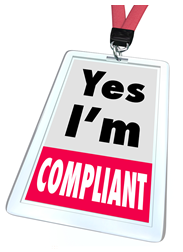 The Legal Position
A Ringless Voicemail call never touches a wireless network at all. It's actually a landline call initiated by the company to a landline voicemail server – so it falls under the category of "Enhanced Information Services." Voicemail has been separately regulated since the days of AT&T's original answering systems. Also, as one prominent direct-to-voicemail company points out, "…does not constitute a call that is subject to the prohibitions… (because the) technology enables its customers to deliver a voice message directly to a consumer's mobile voicemail box, without causing a call to be 'made to any telephone number assigned to cellular phone service.'"
Ringless Voicemail is a big step for most legal teams responsible for a company's TCPA compliance.
You're going to have to scrub for cells anyway…
Some Ringless Voicemail companies provide cell scrubbing included in the price. The technology works for mobile phones only. And even B2B companies should scrub cells now with the CFPB re-interpreting the TCPA as they see fit. It's the first thing they'll ask during an audit, "Where are your wireless phone records."
And most Ringless Voicemail companies only charge for completed messages. Remember, it's 30-year-old technology, so not every voicemail is going to get delivered. Each carrier technology can be slightly different, the system is not static. Some companies even try 2 or 3 times to deliver a message, unbenounced to the cell owner of course.
Do you have a creative use for Ringless Voicemail?
Feel free to give me a call directly at 561-317-3001 to review your dream Ringless application. Hey, everyone has a wish list of "if only I could market this way, I'd make a bazillion dollars." The only problem is you don't want to end up in legal trouble either. Especially with class actions where the are today.
To our knowledge, Ringless Voicemail has not been to court and hasn't even lodged a major complaint (aside from folks just wondering if their voicemail was somehow on the blink!). So it's an exciting technology that's worth a look in the right application.
More on Ringless Direct-To-Voicemail cell messaging: