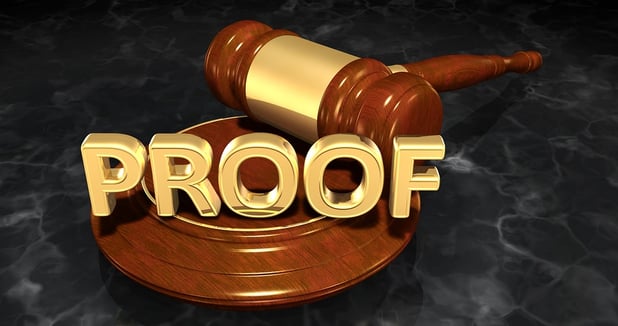 The problem with reassigned number altercations is they're usually combined with other charges like express consent proof, written permissions and where that lead came from in the first place. Tracking the original prospect source has become the #1 issue with TCPA defense attorneys today: "Lead verifications that will hold up in court are like chasing rabbits down a rabbit hole!" they say. And reassigns are right there in the middle.
1. Reassigned Numbers Carrier-Direct.
Start with a program that uses direct-to-carrier relationships. But not so fast. Carriers don't give out direct information to everyone. It's a coveted relationship that originated with banks needing to verify customers at their ATM's, banking remotely and calling in. Direct to carrier relationship data will be a bit more pricey, but you're talking about a 95% hit rate compared to about 65% from data compilers.


2. Handle closely related call prosecutions.
Class actions for reassigns are rare. As you can't get a group together of "what's not." However, 80% all TCPA classes include some permission-based component, including reassigns. Lead verification and written consent challenges are often involved with reassigns. Prosecutors are looking for any TCPA charge that will stick. They don't care which one it is.

3. Marketers don't understand the Reassigned threat.
Most permission-based marketers put all their efforts into getting permission! They include important questions like: Do we have the correct compliance wording? Do our prospect know that by filling out this form, it's not a condition of any sale? Are we archiving the data, dating the transaction, and being sensitive to customers calling in to withdraw consent?
But most marketers neglect to talk about what happens when a customer doesn't contact them with new contact information, or when their number has been disconnected either permanently or seasonally or changed altogether. You as a marketer are responsible to NOT call these customers and prospects anymore. So it's important to be aware of this threat, and use a program regularly to cull out these threats.


4. Make sure you can prove lead consent in the first place.
This has become so challenging that a few companies videotape every move a potential client makes on their lead form! Even screenshots sometimes aren't enough to prove "That's really you, right?" Buying leads doesn't solve the problem either, as lead generators and list producers have equal trouble with original consents. And just because you purchased leads doesn't exempt you from possible prosecution. Especially in the B2B world, where exchange of prospect data has been casual and exempt to a degree. But not anymore.
5. Reassigned or "Recycled" numbers have no downtime.
Used to be the North American Numbering plan could give a "cooling off" period for un-used cell numbers. But the expansion has been so rapid, about 20% of these numbers have new owners every year, an instant wrong number nightmare has been created. Because of this, it's important to use your recycled number scrub at least every couple of months.


6. "We have worked with our legal team to create a consent process for opt-in SMS."
Adding the reassign issue to already problematic opt-in texting can spell trouble. If Papa John's, the largest pizza purveyor in the Country has problems texting. If Microsoft can't do it. What makes you think you can?


The key to a successful reassigned solution:
Running your reassigns though a single top DNC/TCPA service provider is probably the best way to go. Why? Because reassigns are so closely related to similar charges that could be added to your legal filings. And when this hit's the fan, separate data vendors tend to scatter, blaming each other. It's also tough bringing in your own attorney to multiple excuses from different providers.
In the end, you don't want your call associates working with bad data. It's a waste of time, money and energy. Use the reassigned issue as an opportunity to clean up all right party contact and related chores. You'll be more productive, and have happier customers for it!
For more information on safe and effective call compliance procedures for your company, just call my personal line at 561-317-3001 or email me here - Bob.
Related Aticles: