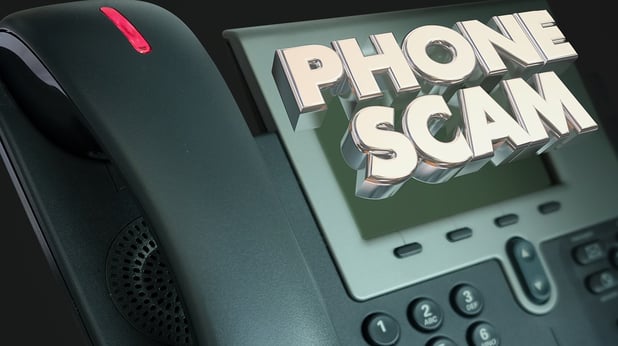 Are the carriers over-suppressing potential bad player calls? Probably. For sure consumer caller ID cell messages like "Telemarketer" from AT&T and "Likely Scam" from Tmobile are cutting down on call completions from marketers by the millions.
Top members at PACE (Formerly the American Teleservices Association) are quietly exploring ways to help carriers suppress bad actor solicitations more accurately. The ones that route calls all over the world and can't be caught. This includes a scheme to have call compliance service providers work directly with carriers to ensure more on-target suppression. The reason? If such low completion rates continue, this could cripple the telemarketing industry.

Ringless Voicemail under scrutiny as well.
The FCC is quietly asking for call records from several companies using ringless voicemail. They haven't been able to bring themselves to rule on a recent declaratory ruling Ringless proposal. (Ringless is the non-interruptive way to leave messages on cell phone voice mailboxes.) Lawyers are concerned these government inquiries will eventually lead to a ban on Ringless, as complaints have skyrocketed recently. Could the technology be on the cusp of going the way of Avatar recorded voice snippets?


TCPA Consumer Litigants continue to torture call marketers.
The dreaded professional consumer TCPA litigant, unlike the professional TCPA lawyer, continues to be a nightmare for companies reaching out over the phone. Unlike the pros, the consumer litigant doesn't want to settle, can't be sanctioned by the judge for bogus call allegations and can waste the courts time without recourse. Consumer litigants have plenty of spare hours to hang out in TCPA court too. Best way to handle these guys? Just don't call them with a Litigator Scrub before each campaign.


B2B TCPA Litigation continues to climb.
Since new cell phone legislation became law on October 16'th, 2013, B2B callers have spent alot more time in court. Whether intended or not, predatory attorneys are loving the newfound prey. A list generator, for example, is suing a website services provider for unwanted calls - even after the generator gave out their cell phone number. A software sales website is prosecuting a small business loan provider for calling their advertised cell. I wonder if the FCC knew they'd be contributing to the coffers of B2B attorneys so enthusiastically by making cells consumer agnostic in 2013.


Legal local caller ID vs intention to scam.
For some reason, businesses love to debate caller ID legality. Just to be clear - as long as you're not intentionally trying to scam your call recipient. That is, as long as the return caller ID actually goes back to you, it's O.K. You can use a local number (for greater pickup rates) that forwards to your company. You can say who you are if you wish. Consult the Truth in Caller ID Act for further details. Top attorneys tell us you usually won't get sued over caller ID alone. It's usually an add-on to a more severe infraction.
And while we're at it, those of you who have proper permissions to call - yes, these permissions do trump all calling rules and do not expire. They should be the foundation of your permission-based calling universe. However, you still need to double check if the person that gave you authority to call in the first place still owns that number. It's called a Reassigned Number Scrub. For more information, just click here.


Don't forget: Two sets of call prohibition rules must be followed.
First, we have the Do-Not-Call Laws and Telephone Sales Rule (TSR). You can scrub against the National Do-Not-Call Registry and 12 State Do-Not-Call lists to handle these. An inbound call can create an Existing Business Relationship, and you can call back for 90 days on the inquiry and 180 days if they bought something. The Several States have more stringent interpretations. California, for example, allows 30 days to call back on an inquiry.
Second, the Telephone Consumer Protection Act is concerned with cell calls. (It doesn't actually address cell phones but says "any call for which the consumer pays" i.e. cell phone calls.) You can't call a cell phone using any kind of automated assistance without Express Written Consent for sales and Express Consent on informational calls. Six States say you can't call cells at all, period. If you are calling cells, keep in mind consumers aren't expecting these unsolicited communicatins, and will have a tendency to complain. This is also where the big class action money can chime in.

If you're new to calling, get protection before venturing into the call compliance ocean!
Some companies don't care about compliance. They just make calls and contact their TCPA lawyer when something goes wrong. For those that are concerned about call laws, like professionals attending the recent Compliance Summit at St. Pete Beach December 5'th, 2017, you'll want to continue to be pro-active. These laws continue to be issued by the Government intended to catch professional call scammers. Problem is, they have a hard time with thisgroup. They continue to catch you in the net - the company just trying to comply.
So if you're new to the calling game, are trying to figure it out logically, and know just enough lawyering to get yourself in trouble - be aware that newbies get taken out quicker, the game is not logical, and showoff backyard lawyers end up getting killed in court. Call laws are slanted brutally in favor of cell phone owners. The prospect can lie, cheat and steal - and can flat out say they tried to deceive marketers into traps for financial gain. Many have done it before and will continue, never getting sanctioned by a judge, and not paying high court expenses as you do, win or lose.
When wandering through the call prohibition hurricane maze of TCPA, even if your "right" you can still be put you out of business!
For more information on call protections for your business, call me on my personal line at 561-317-3001 or email me here - Bob
Related Articles: