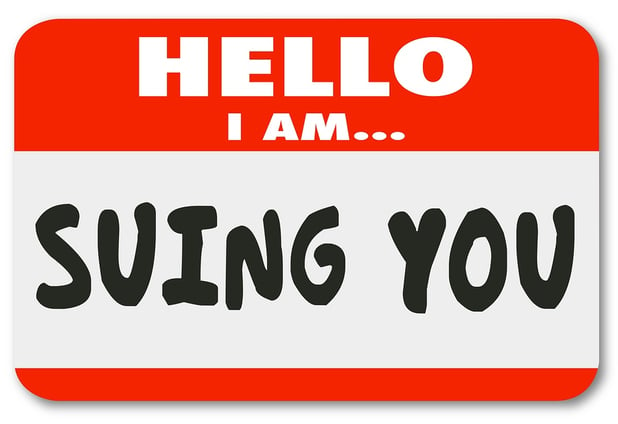 Top TCPA prosecuting attorneys have discovered easy money with B2B's. Companies making calls to other businesses - most without any TCPA protections. Business to Business callers are now the #1 target of these lawyers. Companies selling factoring, low-end financing, B2B leads, software, employment specialists faxing doctors offices – heck, anyone marketing to other businesses. Don't want to cough up your client list to these guys? Prosecuting attorneys will threaten to sue you personally, piercing your corporate vail if you don't. But then you may lose your clients. What's going on?

Why are B2B's the top TCPA Target Now?
Because 99% of them still think they are exempt from call compliance. Where do they get this attitude? Years of actually being exempt, kind of. That all changed in October 2014 when cell phones became consumer agnostic. Whether business or residential or dual purpose – all cells subject to the same stringent Telephone Consumer Protection Act calling restrictions.


What's wrong with my Business calling another Business website about my services?
Because the cell phone number you're calling on their website is designed to receive calls about their product or service, not yours. They're selling pizzas – and you're calling about selling them a $15,000 loan today. They're advertising software, and you're calling them about improving their website.
You're not calling them about what they are selling. That's a very real violation of the TCPA today calling hybrid dual-purpose cells.

Why is my lead provider risky?
Because that lead from the Philippines may have an unprovable past and/or ill-intentioned person completing the lead form. Can anybody actually trace the history of that lead? Exactly where it came from, who filled it out originally, when and where it changed hands? And predatory attorneys may bypass list brokers altogether, going directly for the jugular: The end users.
Keep in mind: The phone owner is under no obligation to tell the truth, give their real name or say if their number has changed. On the other hand, businesses must tell the truth.
Even if you record all calls. Even if you know you're in the right. Win or lose, it'll cost you $50,000 to make everything go away. So if if a professional consumer litigant wants to settle for say $3,000, TCPA defense attorneys say take it.


What about call protections going forward.
As we've said in the B2C arena: Partner with a top DNC/TCPA Service Provider. The same holds true for B2B safe calling. Get a top compliance partner with a perfect track record so prosecuting attorneys will move on. Lawyers know most B2B companies have zero call protections in place. So if you've got even a limited proactive compliance system from a top DNC/TCPA 3rd party, chances are they'll keep walking. It's all about the money.


If it's so simple to protect my B2B company against TCPA violations, why doesn't everyone do it?
Beats me - And predatory attorneys hope you don't find out anytime soon. Advantages for B2B's include:
Most B2B solicitors won't have much number fallout. So you can be compliant and still have plenty of folks to call.

Most B2B's aren't looking to call cell phones anyway, as business lines are landlines. And landlines a much less likely to get prosecuted.

Scrubbing against the National Do Not Call List is free for B2B's, saving the $17,000 that B2C companies pay. So if you want to go the extra mile and not call businesses on the Federal and State Do Not Call lists you can.
My goodness – if a company puts their number on the National DNC List, they're not going to buy anything anyway – and are clearly more apt to file a complaint!

Remember to liminate companies that have sued before under TCPA from your call lists.
It's easy with Litigator Scrub. The list will include companies filing court cases against other businesses, as well as individuals. 40% of these guys have sued more than once. Litigator Scrub is less than 1% of callable numbers, is not expensive, and updated at about 1000 numbers per month.


Lastly, if you do get a TCPA threat, check in with a TCPA Specialty Lawyer.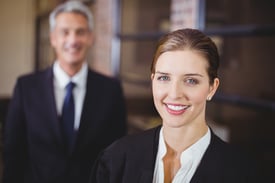 Like Eric Allen of Telemarketinglawyer.com, or Dino Tsibouris, Technical Lawyer of the Year in 2014. (Dino is the smartest person in the room!) Or David Kaminski, former MAP Chairman of the Americal Collections Association International - or Michele Shuster, General Council of PACE (Formerly the American Teleservices Association.)
How you respond to a call warning, or if you should respond at all, and exactly what to say - is essential in the early rounds of TCPA engagement. Have they filed in court? Is this just a cookie-cutter complaint? Many top TCPA attorneys wait until the 2nd or 3rd letter before responding – depending on the size of the company and credibility of the request.
TCPA law defense specialists are a small and skillful group. They are good at noticing details your pursuer might not have filled out correctly, didn't submit quite right, didn't describe in proper detail or omitted from a brief altogether.
You'll have a much better chance against the Sergei Lembergs of the world by quickly consulting his equal on the TCPA defense side first!
For more information on protecting your B2B call marketing campaigns, call me at 561-317-3001 or email me here.
Related Articles:
Why B2B Marketers must Scrub Cells Now for TCPA Compliance.
The Biggest B2B Compliance Mistake: Doing Nothing.
I only call other businesses - so I'm exempt from Cell Phone Compliance Right?

Calling Businesses: Try a Litigator Scrub for DNC and TCPA Protection.