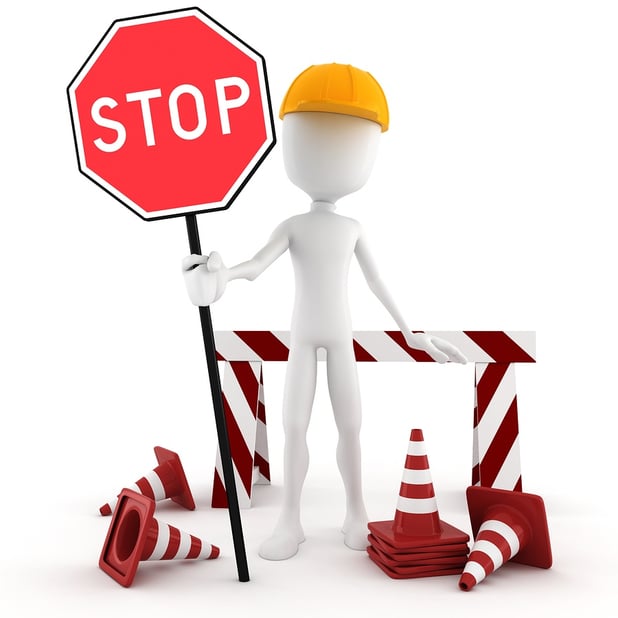 Unfortunately, texting to cell phones is now considered a cellular call, and treated under the more stringent TCPA interpretations. And B2C attorneys have moved over to the more lucrative and easier B2B prosecutions after the wireless laws changed October 16'th 2013 making them consumer agnostic. The text also leaves a "trail" you can't deny. And any kind of auto-assisted dialing or pre-recorded robocalling to cells is a B2B no-no now too - so texting surely qualifies as that!
But texting is easy.
If Microsoft, Papa Johns and countless other business from local gyms to internet loan companies can't figure it out without ending up in court, what makes you think you can?


Texting is a Cellular Call.
And subject to the more stringent cellular prosecutions. That doesn't seem to sink in with B2B's. Maybe because you were exempt from the TCPA for so long. It usually takes a General Council demanding compliance with the new cell/text updates before you'll listen! Ha. And even after you go to TCPA court, you'll still think it won't happen again.


Why do you need to call cells anyway?
Why not scrub for cells to just NOT CALL them at all. Most B2B marketers don't need to call cells. Most businesses still use landlines. And when you throw in the probability for problems making wireless calls, the hopelessly slanted TCPA laws favor cell owners just too much. Whether you're using problematic auto-assisted dialing procedures or not.


B2C Lawyers have moved over to the easier B2B TCPA prosecutions.
For this reason, some B2B callers have signed up for free with the National Do-Not-Call Registry. Begging the argument: Why would you want to call a company that in the light of day declared they weren't going to buy anything? And this group is much more likely to sue. And you might not have much number fallout, especially if you're selling to medium and large businesses.

Don't call a small business website to sell them your product - unless you're sure it's NOT a cell.
It's not O.K. to call a company's website that's selling pizzas, for example, when you want to sell them small business loans. If that phone number happens to be a cell, it's a TCPA violation. They are called dual purpose or hybrid cell numbers. The FTC has made clear, "Just because a business advertises the cell number doesn't mean they give up their rights under the Telephone Consumer Protection Act." The solution? At least scrub and identify cell numbers before each campaign.


Why not try Ringless Voicemail instead of Texting?
Ringless Voicemail is the only cell phone penetration method that hasn't ended up in TCPA court. It's inexpensive, non-intrusive, the recipient doesn't pay for the call, and voicemail is further insulated from the TCPA as an "Enhanced Information Service." Text and e-mail started out as enhanced services, but text was regulated out by the courts and e-mail is now controlled through CAN-SPAMM.


Somebody is going to be caught without a chair in Ringless too.
So make sure to use the biggest, baddest provider you can find that won't go quietly into the night when the music stops. Why has Ringless lasted so long?
Ringless never touches the wireless network. Cell voicemail is located at the LEC, not in the wireless phone.

Lawyers know this and don't want to be standing in front of a Judge demanding, "show me the bill!" because that wouldn't be a clear TCPA violation

So many businesses are violating the cell phone laws with their invasive standard calling procedures, no need to prosecute Ringless when it doesn't seem to be disturbing anybody.


Try a Litigant Scrub.
Sounds weird, but a previous TCPA Litigant Scrub - eliminating the folks that have filed in court under these call statutes, 40% of whom will file again, is an effective cleansing process before making B2B calls. The truth is, you don't want to be calling people that have sued before under the TCPA, are going to make you wrong no matter what you do, aren't going to buy anything anyway and have plenty of time to waste.
For more information on prudent, cost-effective call compliance and outreach initiatives, please call my personal line at 561-317-3001 or email me here - Bob.
Related Articles: