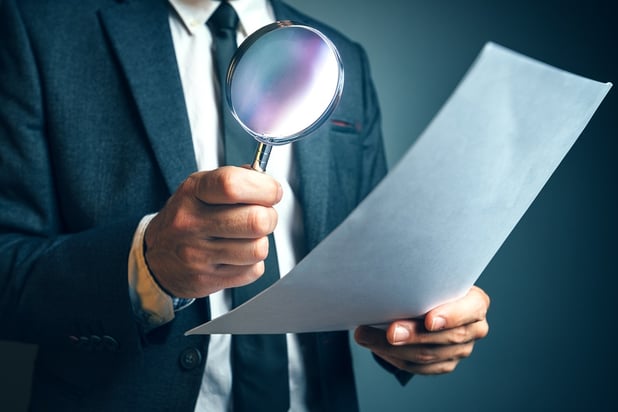 "I run an insurance agency. If I can't get a ringless voicemail provider to certify this is legal, then I can't use it." A valid consideration in the midst of internet pronouncements proclaiming Ringless "completely legal." But when you sign up to use Ringless as a marketing tool, it seems providers aren't willing to take responsibility should something go wrong: "Our ringless system provides 'as is' service. We'll do everything we can to comply with applicable laws, but if there is a problem, you're on your own." Further, isn't voicemail regulated outside the TCPA as an Enhanced Information Service?
We've done battle with legal departments over voicemail drop legality the last few years. Hours of "what if's", confused owners - and companies going out of business before trying it. But the darn thing still refuses to generate any complaints, let alone court filings.
We've seen legal teams put the brakes on hundreds of thousands in potential business – both for ringless providers and the products they help move. We've seen companies stop participating after their most successful outreach campaigns for no particular reason.


But is Ringless Legal?
It's never been to court. It remains the only viable cell penetration program that hasn't. And you could be the first to get sued but...


Think about this:

1. It's successful in arguably the most litigious area of the TCPA: Debt Collection - the biggest fines with the largest percentage increase - when most companies in collections are going out of business or consolidating, Ringless Voicemail doesn't even generate a complaint, let alone a court filing.


2. Ringless has no fines when financial institutions are being audited every day by the CFPB and FTC – seemingly in competition with each other to find compliance wrongdoings – representing penalties in the 100's of millions for compliance related slipups – again, not a peep from Ringless.


3. And all the while, most lawyers saying "no" to Ringless. The same lawyers that approved clearly illegal communications designed to harass consumers with expired listing calls, demand letter threats and knowingly false statements – costing their firm millions of dollars in fines in the long run.


But...Is Ringless Legal?
Well it:
Never touches the wireless network, so it doesn't fall under the TCPA.

It's been separately regulated as an Enhanced Information Service for the last 30 years.

The call doesn't appear on the bill and is never charged to the recipient.

Ringless doesn't get complaints – the smoking gun for the CFPB.


But is it Legal?
An Attorney friend of mine pointed out a few years back when Sallie Mae was hit with their 25 million dollar voice broadcasting fine: "What else are they going to do?" They surprised us when their six-man legal team decided not to use Ringless Voicemail at all – sighting "too dangerous."

Maybe after 5 years as an incredibly successful money making machine with a perfect legal track record, the real question is:

Can I get along without it?
For more information on Ringless Voicemail Drops, please call me at 561-317-3001 or email me here - Bob
Related Articles Ringless Voicemail: