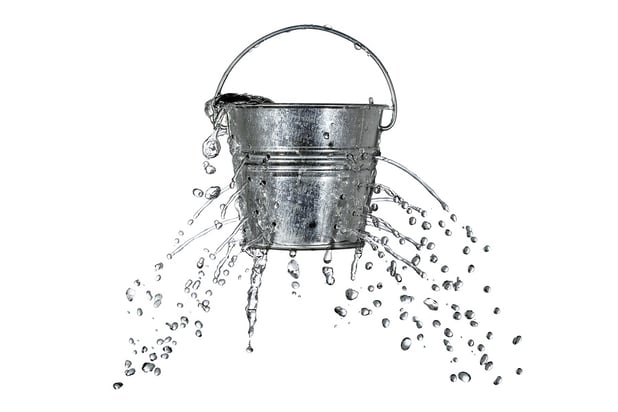 Companies continue to underestimate their liability exposure under the TCPA. Smart firms like Dun & Bradstreet settling a 10.5 million TCPA Class Action in California - accused of sending inappropriate texts to plaintiffs without permission. Or Auto-Owners Insurance Company not covering their client's 2 million dollar TCPA lawsuit for sending unsolicited faxes. And B2B companies continuing to insist they are exempt from everything.
Hi! We're Wistia. We provide business video hosting to attract, engage, and delight
message
Data suppliers, fulfillment houses, call centers and vendors continue to try and help, but don't specialize in the TCPA in any meaningful way. This was brought home once again by the witnesses in the recent House inquiry. As the Chairwoman said, "You folks keep talking about the problems with TCPA. I want you to tell me the solutions."


What does a TCPA Reassigned Numbers Solutions package look like?
Specifically, in the case of the Electricity Resale Co-Op's House testimony last month, they had no Reassigned Number Solution in place – even after discontinuing their pay-as-you-go electricity payment program over a lawsuit about it. Even after all those months of negotiations with a predatory Attorney suing for automatically generated incorrect number calls. And after current customers called in furious that they would no longer receive cell phone messaging several times a month to let them know their account was low.


6 Steps to avoiding Reassigned Numbers TCPA Litigation.
Get protection services with a single Do Not Call and TCPA Solutions Provider. With a perfect 12-year track record if possible. A major player that predatory attorneys will look at and walk away – because we don't know exactly what Judges will do today.

The provider should work seamlessly in the background with your current data and fulfillment house. In our experience, once your current provider sees how a DNC Law specialist can help with liability exposure and other heavy lifting compliance chores, they're all in.

Traditionally, Reassigned Number data for Do Not Call and TCPA compliance has been provided by compilers. Unfortunately, these providers don't have the direct-to-carrier relationships. They get a 65% hit rate as a data aggregator. The 95% accuracy hit rates come from the banking industry for fraud protection. Identity certainty providers to these banks have provided up-to-the-minute cell ownership information for years - as they do have the required cell company connections.

Reassigns through a recognized DNC provider. Most companies can't work with these identity providers directly, as they require huge volume commitments. So we work with Certified DNC Compliance Companies that make these assurances for us. You'll also have the additional advantage of a TCPA Compliance Service Provider's reputation recognized by the FTC, FCC, State AG's and prosecuting Attorneys, helping them walk away from legal engagements. Further, the Judges are familiar with a DNC provider.

Reassigned pricing. Again, reassigned pricing should have a $500 minimum on per campaign. No long term fees or commitments. So if you have say 10,000 pay-as-you-go customers receiving lots of auto-dialed pre-recorded cell calls, we're talking about $800 if you choose to scrub once a month. Not going to break the bank. Click for Reassigned Numbers here.

Adding a Litigator Scrub. These are the professional consumer litigants and Attorneys that have filed before under the DNC, TCPA, related CFPB, FDCPA, and FCRA. These are the folks causing most of the class actions. The guys you don't want to mess with. There are only 90,000 of them, increasing at about 1000 per month so that they won't cause much customer fallout. Click for Litigator Scrub here.
Some Reassigned cases have been "stayed" by the courts.
But the TCPA is not going to change the reassign laws anytime soon, as you can tell from the House panel's reaction, "You made 500 reassigned call violations calling some people 23 times, and you want me to change the law? Not going to happen." As you may know, Reassigns were an afterthought on Express Written Consent and Express Consent in reaction to consumer complaints.


What else can I do to comply with the TCPA?
Talk to a Certified TCPA Compliance Provider to take a look at your compliance procedures. They can make sure your TCPA safeguards will hold up under professional prosecution and help steer clear of consumer class actions:
Especially when your executive team has agreed their new text offering is a brilliant idea.

Especially in the face of, "We already have Express Written Consent, so lets voiceblast them again" decisions.

Particularly with these laws constantly changing, States continuing to get in on the action with their Mini-TCPA's – and FTC, FCC, State AG's and predatory Attorneys literally competing with each other on who can get the biggest compliance settlements.

Since the TCPA litigations started 14 cases in 2007, they continue to skyrocket with upwards of 3,700 last year.
For more information on what real Do Not Call/TCPA Compliance Protection looks like for your personal situation, call my direct line at 561-317-3001 or email me here - Bob
Note: This article will contain omissions and mistakes, as these DNC, TCPA and related laws are constantly changing. Please consult your competent TCPA Attorney before partnering with any Compliance Provider.
Related Articles: