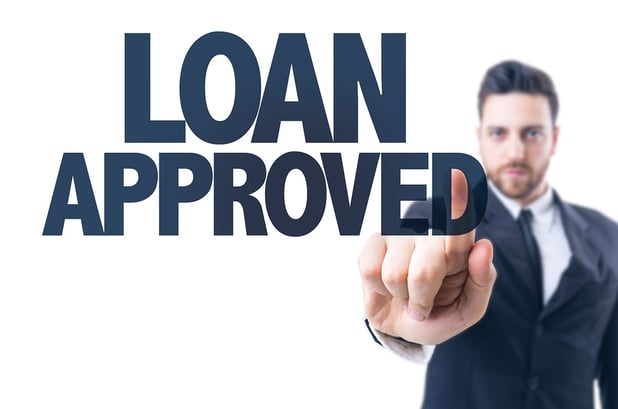 "After a thorough review of your profile, you've been pre-approved for a business loan of up to $75,000," says the canned call message. Of course, financial communications like these come from smaller unregulated fiscal participants - and they've recently upped their call volumes. Robo-blasting the business universe with millions of solicitations daily. If you are selling these pre-approved loans, your most important consideration should be predatory TCPA Attorneys serving pre-litigation demands and lawsuit filings against you. Why? Because your B2B call lists are now poisoned with high-litigation-risk cell numbers previously unavailable through Linkedin, Twitter, and Facebook. And very few B2B callers are adequately protecting themselves.

Hi! We're Wistia. We provide business video hosting to attract, engage, and delight
Thanks for reporting a problem. We'll attach technical data about this session to help us figure out the issue. Which of these best describes the problem?
Any other details or context?
message

The House completed its second TCPA inquiry last week. Still frustrated at their inability to save constituents from call badgering. The Committee is attempting to modernize the laws - but every time they create new legislations, robocall volumes go up substantially, bad actors and legitimate companies alike, with legitimate businesses still left holding the bag.
Successful B2B call prosecutions are a new wrinkle for Attorneys. With B2B callers finally getting handed their lunch for carpet-call-bombing businesses. General Defense Councils are trying to help with damage control after suits filings. Begging judges to have mercy: "Please don't put out call center out of business." Defense arguments ranging from weak to non-existent: "I didn't know, I wasn't sure, I thought we were exempt. We're B2B - how were we supposed to know about the TCPA?"


No cell scrub for B2B callers.
Why is that? When the solution is so simple. All you have to do before calling is identify and scrub cell phones, and then don't call them. Heck, you're a business calling other firms. So you're looking for their place of business landline anyway. Cells are too problematic to call now, especially with any kind of auto-assistance as most companies use.


No Litigator Scrub.
Most B2B callers don't bother eliminating the former Do Not Call and TCPA court claimants and pre-litigation threats before each campaign. They're not concerned with companies that will sue them for sure, and the fact they'll have to defend a TCPA challenge just like any other lawsuit. With or without merit.
No opportunity for recipients to be taken off the call list.
If your opt-out is at the end of your message, most folks probably won't listen that long. So they'll never hear your offer to opt-out. And you'll keep robot blasting them. And they'll keep getting upset. Additionally, they proably don't trust you – and feel if they did opt-out, you might give their number to someone else and the robocalls would get worse! All fertile territory for complaints.


No call recipient qualification.
Hey, if I want a loan for my company, I already qualify for the best rates in the Country. Services from the largest and safest financial institutions. I already have the highest credit rating, and everything I own is paid for. Why in the world would I want a business loan from an unregulated industry with potentially more risk.


Keep in mind, you may be interrupting your recipient's live outgoing business calls with your own pre-approved loan robocall solicitations. To the point where business associates don't even want to pick up their own phones. Sure to cause complaints with the FTC, FCC, CFPB and predatory Attorneys.
Be carefull calling in this environment. Pre-approved business to business loan callers - have mercy. Do some research on exactly who you're calling. Protect yourself against TCPA call prohibitions so you can keep offering your critically important services.
Resist the temptation to abandon quality, targeted informational messaging for buckshot drivel. Otherwise, the predatory Attorneys will do it for you.
For more information on business to business compliant calling, call my personal line at 561-317-3001 or email me here - Bob
Related Articles: