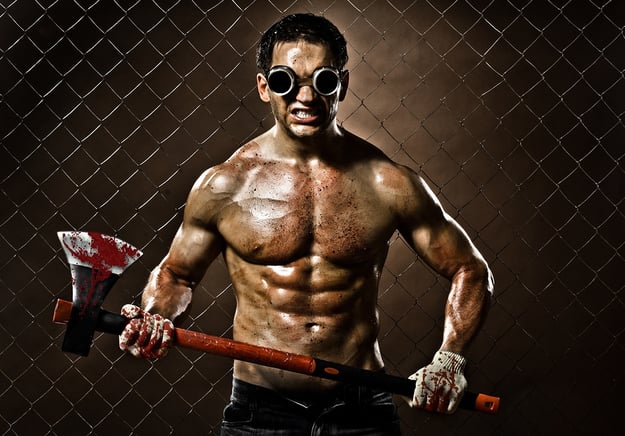 All professional callers know to scrub against the National Do Not Call Registry and State DNC lists. To identify and archive cell numbers before calling. (It's the first question the CFPB, State AG's, FTC, FCC and predatory attorneys are going to ask.) And we get the importance of vetting our method of calling depending on the number classifications involved.
But smart litigants know there are new and greener pastures out there. Telemarketing traps to be set, business callers asleep at the wheel sloppily including cells on call prohibition lists. Not checking permissions before calling - and blindly robo-carpetbombing the landscape without regard to number dispositions. Further - you've got a community of professional consumer litigators wreaking havoc with phone marketers and informational callers alike.


Today, our number one compliance mantra: We don't want to engage!
After the FCC's Declaratory Ruling last June allowing the courts to decide TCPA interpretations, with an even wider slant towards consumers, we don't know what the courts are going to decide. And we don't want to be the test tube with these non-clarification clarifications. Meanwhile, professional consumer litigants have become more creative – going after traditionally exempt areas of the DNC and TCPA like B2B callers, and taking advantage of new more stringent state "mini-TCPA's", while ambushing legitimate marketers on their website information forms. And doing it successfully. So we want these vexatious litigants to take a look at us and just walk away. We want them to say, "well – there's no money here."


So let's take a look at potential weaknesses in our call protection initiatives. Prudent compliance actions we might not be aware of – until it's too late. And why.


1. Professional Consumer TCPA Litigants.
Any extensive calling list today will contain numbers associated with consumers that have filed Do Not Call, TCPA, FDCPA or FCRA litigation in the past. And TCPA is one of the fastest growing categories. Tens of thousands of cell owners filing court proceedings involving call prohibitions. Many of these include a "permission to call" component, (When you thought you had permission to call, but the number and/or cell owner has changed!)
Previous Litigants are a happy group, led by people like TCPA Attorney Steve Ostrow, author of "How to Sue a Telemarketer - A Guide to Creating Peace on Earth One Telephone Call at a Time." Happy faces all around here. There's something about suing a caller and winning that excites the DNA deep in the marrow of a human being's bones!
Even National News firms help educate cell owners on the ins and outs of DNC lawsuits with articles like "How to Make Money of Illegal Telemarketers". And companies like Privacy Star with their "Top Phone Scammers List" assist consumers even more. And as we all know the FCC publishes their own list of 12,000 accused phone marketers each month.
So you'll want to mitigate the risk of calling these litigious cell owners by "scrubbing", or eliminating ie not calling these professional litigators. Once they have sued a company under these consumer statutes, almost 40% of them do it again. Click here for more information on "Litigator Scrub" or Google "Litigator Scrub TCPA" here.


2. Business to Business Cell Scrubbing.
Why is it that B2B callers don't listen to me until they end up in court - where their General Council re-introduces us. News flash!!! - Your internet website design company, internet money lenders, software sales companies, business factoring and so on: You're not exempt from the Do Not Call and TCPA anymore.
Worse, you're socially sourced calling lists are befouled with previously unavailable cell numbers through Linked-in, Twitter, and other brokered sources. And most of you are using some sort of ATDS to call cells. And even though registration as an exempt B2B entity with the National DNC Registry is free, saving $17,000 yearly fee over paying businesses, you refuse to do it.
Let me ask you: If a small business cell number is on the National or State Registry...
How high is their propensity to complain?

If they do complain, how much trouble will that cause your business?

How easy is it to find that out they've previously sued, and just not call the guy?
If your answer was "real" on all three, you're in the tiny minority that understands the gravity of the situation.
Predatory Attorney's know B2B's think they're exempt from the Do Not Call and TCPA – and are bringing them to court and winning. Internet website designers, small business lenders, software providers calling from socially sourced lists. It's amazingly easy to protect yourself as a B2B marketer without losing numbers. See "B2B Cell Scrubbing" or Google "B2B Cell Scrubbing" here.


3. VoIP Identification.
VoIP is a difficult list to get because some carriers don't give out Voice Over Internet Protocol information. The problem: VoIP lines show up as landlines on standard DNC scrubs. If you take a crack at isolating this small but growing group of consumers with pay-as-you-go lines subject to the TCPA – it'll go a long way in court. Plus your Attorney will love you for making the effort. Again, we're talking about a small sub-portion of the identifiable VoIP lines that are being charged for the call. See our blog "Everything you need to know about VoIP Scrubbing for TCPA Compliance."


4. Reassigned Numbers.
The FCC says you are responsible. What? "But I had permission to call" you say. This is probably going to get worse before it gets better. We've got a whole industry called "Identity Certainty" running to help companies like yours make accurate calls. These are the guys that have worked with the banks to make sure information is secure, and you're calling the right person. Now that the TCPA is hitting professional callers hard, these authentication companies can make big money with the TCPA, and are knocking on our DNC Compliance doors. From a legal point of view, it's tough to certify a class action here. This would be a class of "wrong numbers" - so how do you identify what you're certifying? (Although one judge we know of did accredit a case.)
Reassigned fines can add up in a hurry, so you'll want to keep this issue on your radar. Reassigned Number Scrubs can also be a bit pricy. To perform a scrub, you'll need to have latest permission data to call along with cell owner. They'll compare your data against the carriers. If you're having trouble finding a Reassigned Number Scrub source, give me a call at 561-317-3001. Again, we recommend having all these compliance procedures from a single source if you can - to help prevent the vendor blame-game should something go wrong. For more information see our blog "Reassigned Numbers Compliance" or Google it here.

5. Voice Broadcasting.
Tired of receiving threat letters and irate calls from your robocalling recipients. Or maybe you've just given up on penetrating cell phone inventories. Ringless Voicemail lets you leave a message without ringing the phone or charging for the call - Or upsetting cell phone owners. So it has definite call prohibition as well as emotional advantages. But is it right for you? -
It's probably worth a try if you have any sort of existing business relationship with your customer base. If your calling Debt Collectors, Timeshare Clubs, Travel Contest Participants, Business Opportunity groups, Student Loan Servicers from existing lists (Note: President Obama recently signed a law allowing standard robocalling to cell phones on Government backed Student Loan communications, so you'd use Ringless for private bank loans.)
Keep in mind, Ringless Voicemail is not an end-all marketing panacea. Certified call completion rates can be low, depending on the group you're calling. Vendor technical performance tends to vary wildly, with several ringing the phone despite promises to "never ring". Still, the promise of communicating directly with cell owners - coupled with the emotion only the human voice can provide - in a controlled distribution environment, through a discrete delivery system that doesn't interrupt folks is hard to beat. See "Ringless Direct to Voicemail" or just Google it here.


In Summary:
So there you have it. Everything you don't want to hear and then some. But rather you don't want to hear it from me than don't want to hear it from the FTC, FCC, State AG's or some smart consumer litigant just aching for a fight. Whether it's a $6,000 attorney demand letter for a San Diego or LA Circuit Courtroom meeting. Or a class action threat from a cookie cutter TCPA prosecutor - they're out there. And you need to take a serious look at preparing for the eventuality of a compliance mishap.
It's pro-active gig. So properly protecting your hard earned business from compliance threats and intentional ne'er-do-wells needs to be up-front and center today.
Not tomorrow.
Not after a summons.
But today.
For more information on the Murderous Compliance Downfalls you won't see coming, just call me at 561-317-3001 or contact me here.
Related Articles: