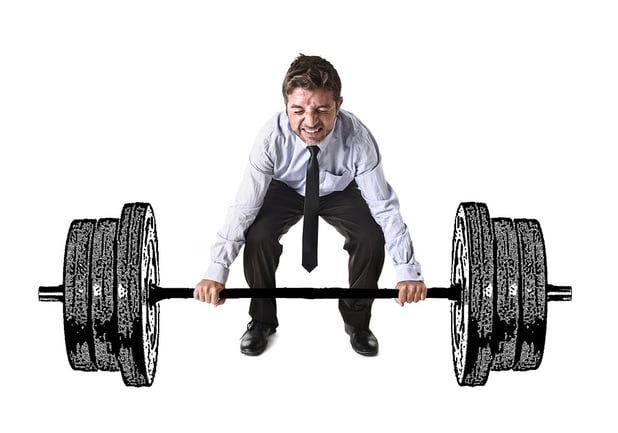 Too big to fail, right? Pro TCPA prosecutors wouldn't dare mess with you. It's just another lawsuit. Pick a number. But what if those pesky troublemakers could be avoided altogether? Oh, I'm not saying some lawsuit professionals wouldn't still slip through. Heck, pre-litigation demands are up big time, and some might not be included in Litigator Scrub. But seriously, can you justify call campaigns to existing customers and prospects without nixing the top consumer call law claimants and Attorneys before calling? After that, it's too late.


Hi! We're Wistia. We provide business video hosting to attract, engage, and delight
message
Litigator Scrub: The one compliance tool we can all agree on.
"I know we want that litigant list thing. The rest of our compliance stuff is up for grabs." Sound familiar? Compliance is not one size fits all. For example, if you're B2B, you might want to identify cells but not scrub against the National and State Lists. Too few people left to call, right? And if you're B2C, you might want to explore alternative cell phone penetration techniques like Ringless Voicemail and Avatars.
But no one disputes the wisdom of avoiding folks that for sure will sue you. No one disputes the value of Litigator Scrub.


But we're different. You don't understand. We're a billion dollar company.
The problem with large enterprises? – Their compliance departments are left alone in the corner to make sometimes stupid decisions. Management assumes they know what they're doing. Nobody gets in from the outside. That includes certified Do Not Call and TCPA compliance service providers with a perfect track record.
The bigger you are, the less you may know about squeaky clean get-out-of-jail call compliance procedures. Hey, you're a compliance officer for a big company, so you're supposed to know everything, right? That's why they hired you.
Did you know it's almost impossible to prove express written consent with your customers and prospects today? Did you now there's a whole generation of smart Attorneys that have figured out ways to short circuit those permission calls? And what about reassigned numbers? Hey, you're responsible for new cell owners, right?
In this sea of constantly changing call prohibition law add-ons and nuances, Litigator Scrub stands out as a must-have.


There are so many call laws now; I can't comply anyway.
Just because you've thrown your hands up in apathy at this stuff is no excuse to put your company and employees at risk. They depend on you. They know your peers are consolidating or going out of business altogether. And they know you might be next. They want you to do something about call compliance.
Litigator Scrub is the single most effective compliance tool you can provide.


We don't know what the Judges are going to do, so what's the difference?
Exactly. The only way to win is to avoid court in the first place. To not call people that will sue you for sure. That's what Litigator Scrub does.
And Judges compliance decisions can be based on personal experience. After all, they're people too - and subject to the daily barrages of nuisance, scam and bad actor calls. (Except the Federal Judge in Arkansas that ruled political robocalls are O.K. That guy couldn't have a phone!)


I can't afford to take away any more callable numbers!
We're talking about eliminating less than 1% of callable numbers from your customer and prospect campaign lists, so it's not a big deal. By contrast, most call compliance products like cell scrubbing and Do Not Call lists will reduce your callable universe substantially. Not Litigator Scrub – it's only about 100,000 former DNC, TCPA, FDCPA, FCRA and CFPB filers. All numbers associated with all cases. Even some pre-litigation troublemakers for good measure.
Hey, don't miss out on the value of Litigator Scrub. We get calls every day from companies that forgot to cull their lists before calling. "There's the number of the guy that's suing me right there. On your list. If only I had known."
The biggest fans of Litigator Scrub are the folks that didn't use it in the first place - and got sued.
The rest of us will just never know how lucky we are!
Let's chat. Let's see if Litigator Scrub makes sense for your outreach applications. I usually pick up, so call my personal line at 561-317-3001. Oh ya: I won't try to make you feel bad for not knowing about this easy way of staying out of trouble. Or you can email me here - Bob
Related Articles: