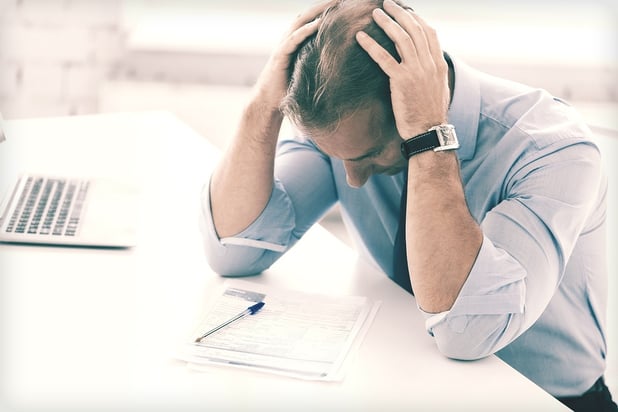 I finally realized why the lawyers we turn to for Telephone Consumer Protection Act advice don't know about third party squeaky clean get-out-of-jail-free TCPA solutions. Because they're not allowed to sell them. They sell advice. And that advice can be tough to implement: like creating a company-specific in-house DNC list that'll hold up under legal scrutiny, or scrubbing against the various State "mini TCPA" laws and Do Not Call Lists, as they're constantly changing. So what are TCPA lawyers good at, and when SHOULD we turn to them.


O.K., I'm frustrated with TCPA Lawyers.
Saying things like; "I certainly wouldn't want to be the first one to litigate ringless voicemail." But isn't ringless voicemail still the only cell penetration instrument that hasn't been found guilty? Or saying "There is no way I know to track down those leads on express written consent" Huh? Video proof solutions have been around for years to solve that – or "Reassigned numbers responsibility (to check express written consent before calling) is just plain faulty legislation. There is no solution. We're waiting for the law to change." Are they not aware - Identity Certainty companies have had the needed direct-to-carrier reassigned number information for years as part of fraud prevention technologies for banks.
I'm at the point where listening to a TCPA lawyer conference call, with all listeners on mute, is just too frustrating. "Oooops, we're running over our allotted time, so we won't be able to answer your questions about actual solutions."


Are these folks even aware of proper off the shelf time-tested Do Not Call and TCPA solutions?
And then it dawned on me: Lawyers are trained to help after a legal problem has started. That's where they make their money. And that's what they're good at.
There is no money in pro-active TCPA prevention for lawyers. It's an oxymoronic request. Making sure legal problems never happen in the first place. That's a very real danger to their existence.
Lawyers are good at finding something, anything, that was filed wrong, a technicality, a nuance, that wasn't done right, and getting things dismissed. They're also good at creative defenses. Invalidating Express Written Consent for example. (Which of course is pretty easy to do as the FCC hasn't given specific guidance on exact wording or procedures.)


Lawyers are unaware of TCPA Solutions.
I've watched as legal teams have repeatedly denied use of ringless voicemail as debt collectors consolidate or go out of business. It's only now that there are fewer debt collectors around to defend, that attorneys are allowing clients to use a ringless solution that 1. Doesn't interrupt consumers. 2. Doesn't cause complaints 3. The consumer isn't charged for the call 4. Voicemail is separately regulated outside the TCPA via a time-tested rule called Enhanced Services.
And sometimes attorney's can be downright dangerous. "I can't believe the FCC would like ringless voicemail" is a comment I heard yesterday from a prominent TCPA law firm. What? Are you aware the FCC has stated that they like the technology because 1. It doesn't tie up bandwidth and 2. It's consumer friendly.
Lawyers don't offer off-the-shelf proven TCPA solutions.
Lawyers don't sell certified Do Not Call and TCPA solution products. They give advice. Advice mostly on what the TCPA law is, how it doesn't make any sense, how the ACA and other associations have many petitions out there to change it, how judges have interpreted cases 100% opposed to each other, and how nobody really knows what's going to happen.
I once said to a leading TCPA attorney at his webinar; "So if I follow your advice. Pay you $15,000. Go through all the steps you've outlined. The best you can offer me on squeaky clean no kidding get-out-of-jail-free TCPA solutions is maybe? That's correct."


Lawyers like lawsuits.
But call centers don't. That's why we want a "name brand" proven TCPA protections provider - so prosecuting predatory attorneys will walk away. So we don't have to engage or defend. Working with a compliance provider that has a perfect 12-year track record makes sense. You want that prominent TCPA prosecutor or professional consumer litigator to take a look at your compliance partner and walk away. Protection the Judge would know. Someone the State AG's, FTC, FCC wouldn't want to tangle with.
What makes you think you can do that on your own? AT&T couldn't do it. American Express couldn't do it. Direct TV couldn't do it. They've all been fined big time under the call prohibition statutes.


Solutions are out there. Lawyers seem to have no interest.
Proven available TCPA solutions:
Reassigned number checking solutions with 99% accuracy,

Former TCPA Litigator lists to identify repeat filers and eliminate them before calling, 40% of whom will sue again.

Express written consent video proof solutions with almost 100% success. The #1 issue this year at PACE.

Robust number scrubbing solutions to hold up in court.

Wireless solutions to survive safe harbor inquiries.
But you'd never know it to be on a conference call with a panel of TCPA lawyers. With pie-in-the-sky ideas on defending clients that did stupid or downright reckless things to trigger TCPA fines. Things like calling folks 200 times. Calling after a consumer withdrew consent. Billing hundreds of hours chasing non-existent consent language on mortgage internet forms – or trying to prove express consent for debt collectors to the tune of 75 million in fines, as in the case of Capitol One.


What is your TCPA lawyer thinking?
Because of this "we don't sell actual TCPA solution products" shortfall, sometimes lawyers don't offer the services that are in a client's best interest. And supplying endless lists of things that need to be done doesn't necessarily help. I once raised my hand at a compliance webinar and asked, "How can you safely buy brokered lists." The answer was, "You have to be very careful."
Lawyers are good at defending you. And you are no help saying, "Mr. Lawyer, I'll call you when I need your services. Up to that point, I'm going to keep doing what I'm doing. I've never had a problem. I'm making too much money. We've always done it this way. If I followed everything in the TCPA, I'd go out of business."


Are you a lawyer?
Thankfully, I am not. If I was, I probably wouldn't be able to help you. I wouldn't be allowed to point you in the right TCPA solutions direction. Tried and true solutions that have helped maintain perfect track records with something as litigious as the Telephone Consumer Protection Act and Telephone Sales Rule. Rest assured; legal teams are thriving in this environment on both sides.

And the winner is: The Lawyers.
TCPA Lawyers will win either way. Even if they lose. The problem is, when you lose, you lose. You're out of business or stuck in endless litigations. Proving express written consent, scrubbing cells, eliminating previous TCPA litigants before calling, the best reassigned number sources, ringless voicemail applications.
There are companies with perfect 12-year track records supplying day to day heavy lifting on these TCPA challenges. Unfortunately, it's pretty unlikely your TCPA Attorney knows about them.
In summary, TCPA Lawyers are great at:
Finding some nuance in a TCPA filing that wasn't handled correctly.
Getting TCPA cases dismissed on a technicality.
TCPA Lawyers are not good at:
Proactively preparing for and solving day to day DNC and TCPA issues with proven third party solutions before they become big problems.
For more information on when and when not to engage your TCPA Attorney, call me at 561-317-3001 or email here.
Related Articles: