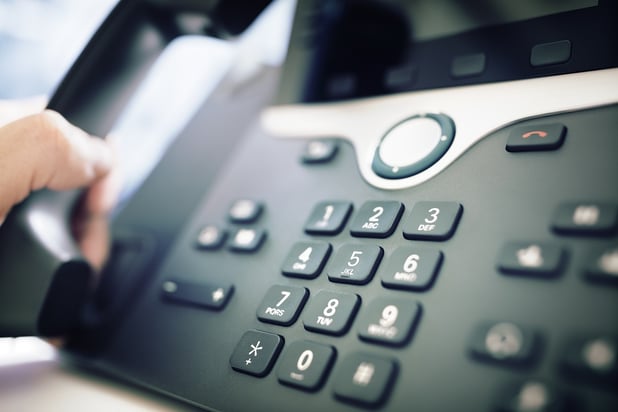 With all the recent changes in call outreach methods, we're taking a look at what's available, what might work for your call marketing efforts and the latest feedback from legal.
1. Avatars
Definition: An Avatar, or "soundboard technology" consists of a live operator playing pre-recorded snippets in local dialects to a call recipient. The program is designed to answer questions and make a sale.
Avatars have recently been classified as "robocalls" - but many marketers are hesitant to give up this incredibly effective technology. Major providers tell us they "just haven't had any problems." As many Avatar operators are offshore and have traditionally shunned regulations, it will be interesting to see how enforcement is handled. For now, the answer is yes, Avatars are illegal except for express written consent on sales calls and express consent for informational. Note: Your web permission form needs to say exactly how you will be calling ie pre-recorded messaging, texting etc.


2. Ringless Voicemail
Definition: Calls go directly to voicemail without ringing the cell phone or charging the owner for the call. They are also separately regulated as an Enhanced Information Service.
According to lawyers in the know, large users of ringless voicemail are being asked by government agencies to provide details of their call patterns because of recent consumer complaints. Now that the FCC has turned down two declaratory ruling proposals, lawyers fear ringless may be regulated out. (For a different legal opinion, click here.) Too bad, as it's been extremely effective in the debt collection, student loan, and informational arenas. But the sloppy use of the technology by some providers seems to have upset consumers ie ringing the phone, "tinging" the phone thus increasing bad experiences.
3. Litigant Scrub
Definition: Eliminates previous TCPA and Do-Not-Call court filers before calling.
Don't call folks that have sued before under the DNC and TCPA laws. 40% of them have sued more than once, and they're better at it than you. A simple Litigator Scrub before each call campaign will suffice. You won't have much number fallout and will cut out the pros - the ones that'll give you a hard time right or wrong!


4. Reassigned Numbers
Definition: Numbers that have a new cell phone owner after you received consent to call.
Unfortunately, with permission-based calls, your business is responsible for calling a new cell owner that did not give you permission to call in the first place. They'll also be more likely to complain to government entities. Large companies check for reassigned numbers every couple of months to keep away from potential litigation. We don't see class actions in the reassign arena as it's hard to class something "that is not." Note: The best reassign scrub solutions have direct-to-carrier relationships for the most up to date information. The FCC is revisiting this issue as we speak.


5. B2B calls to cells.
Definition: Calling other businesses only.
Yes, business to business calls are subject to the same cell phone restrictions as business to consumer calls. This change quietly took place October 16'th, 2013. So if you're calling a website that sells pizza's, and you're selling financing, that's a technical violation of the TCPA. The FTC has indicated in so many words: "Just because a wireless number is offered on the internet doesn't mean the owner gives up their rights under the Telephone Consumer Protection Act."


About these technologies
In exploring the nuances of DNC and TCPA laws, marketers may know just enough to get themselves in serious legal trouble with outreach procedures. What seems like a good idea in the boardroom can be a legal disaster in the marketplace. And then it's too late. Meanwhile, predatory attorneys with apps are trolling the internet, making it easy for call recipients to complain or file in court.
So don't be shy about consulting a top TCPA compliance provider, in addition to your general counsel, before moving ahead with these techniques. TCPA attorneys are great at advice, but compliance service providers specialize in the day to day heavy lifting required to scrub, archive and recall records when needed - all in the timeframe and format required for effective defense - whatever outreach call program you choose!
Please note: This article is for informational purposes only. It will contain inaccuracies, as these laws are constantly changing. Please consult your competent attorney before moving ahead with any call outreach program.
For more information on these and other call protection solutions, call my personal line at 561-317-3001 or email me here - Bob


Related Articles: