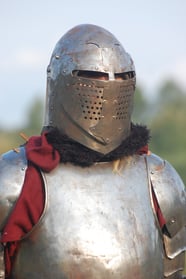 Ringless Voicemail allows you to directly deposit a message on a voicemail server. The recipient is not billed for the call, so it doesn't appear on their monthly statement, and they're not interrupted by the message. This form of discreet, cost effective cell phone penetration has been popular since it's inception five years ago. But what about additional Do Not Call and TCPA Protections? What else can the Ringless Voicemail Drop user do to stay out of trouble?


10 TCPA Programs Ringless Voicemail clients generally Do Not use.


1. The National Do Not Call List. Because Ringless is not a phone call, no need to sign up for the National DNC Registry, in theory anyway. Because the message is delivered directly to the landline voicemail server associated with the cell phone number, it's outside the Telephone Consumer Protection Act. So on the surface – no need for the National Registry.
2. State Do Not Call Registries. Again, as the message never touches the wireless network at all so State DNC lists are technically exempt.
3. Express Written Consent. Obtaining EWC can be difficult, as the FCC hasn't defined exact wording on how to get it. Specialist Attorney's are poking holes in Express Written Consent defenses because of this. And winning. Ringless avoids this controversy by going directly to the voicemail box. So it's not a cell call anyway. (Note: Video Proof is the ONLY challenge that has held up in court for Express Written Consent. For more info Video Proof for Express Written Consent, click here.)
4. Express Consent. The less stringent requirement for credit card servicers, debt collectors, and financial institutions. Again, prosecuting Attorneys are knocking at this door also. Capitol One just settled a 75 million dollar Express Consent suit involving both in-house and outsourced debt collectors. It could be argued, if they had been using Ringless Voicemail, they might have won the case - as it's not a cell call. But again, Ringless hasn't been tested in this arena. It's just a theory.
5. Reassigned Numbers Scrub. Even if you have Express Written Consent to call someone, if the number has changed to a new owner, or even a new person using the phone the majority of the time, you are responsible. What? – Ya. Kind of crazy I know. This has started a whole new category of number identification called a "Reassigned Numbers Scrub" Any company making millions of calls – doesn't matter what their business, is subject to this restriction on Express Written Consent calls. Fortunately, because Ringless Drops aren't a call, they technically are exempt from this requirement. (Note: If you're stuck in this dilemma, we have the fraud prevention sources for the most accurate scrubbing. And we run them through Certified Do Not Call Law Compliance providers for extra protection. Give me a call on my personal line at 561-317-3001 to talk about your situation or click here.)
6. Cell Phone Scrubbing. Yes, the first thing the CFPB will ask for during an audit. "Where are your wireless number records." The first thing TCPA Attorney's say at their webinars. "Scrub, scrub, scrub those cells." Fortunately, it's also the first step in any Ringless Voicemail Drop campaign. Cells are identified just before messages are launched for the most accurate lists identifications. You'll receive a count and list of cells vs. landlines as part of your Ringless results. For more on cell scrubbing click here.
7. Company Specific In-House List. Part of any comprehensive Do Not Call program for safe-harbor protection. When a caller request not to be called again, you must put them on your Do Not Call List. Because you never called them, Ringless is technically exempt from this. However, as a courtesy to your recipients, if they specifically request not to be called again. DON'T CALL THEM!
8. Do Not Call Policy. As required in any Do Not Call Telephone Sales Rule campaign. Again, we haven't heard of a Ringless recipient requesting a copy of a company's Do Not Call Policy. But you could be the first. But again, you haven't technically called em'.
9. Enhanced Information Service. Ringless is separately regulated outside the TCPA as an "Enhanced Information Service." Email started out as an enhanced service, but CANN-SPAM put an end to that. Text started out as one, but the courts saw to it that text is now considered a cell call, and subject to those restrictions.
10. Leaving a message. Many live callers don't leave messages for fear of the dreaded "voicemail trail." They'll track you down, right? Fortunately, a voice message case involving a Mr. Zortman – leaving a message consisting of nothing more than name, number and a request to be called – won. For the last 4 years or so, the "Zortman" style message has been successful in upholding this trend with Ringless as the delivery method.


Ringless may not be exempt from all Call Prohibitions.
Interestingly, when cell calls became consumer agnostic in the summer of 2014 – that is, it no longer mattered whether a cell phone was consumer or business line - lawsuits spiked. But the perfect track record of Ringless Voicemail remained.
Ringless doesn't appear to be suffering from the additional Do Not Call and TCPA challenges of other calling techniques. Voice broadcasting, auto-dialing assistance products like ATDS or predictive dialers continue to be challenged. Even top TCPA Prosecutor Sergei Lemberg says he won't touch Ringless. Why? He claims it hasn't been proven in court. Makes sense. Why test a new technology that his client isn't even billed for, is separately regulated both outside the TCPA and through Enhanced Information Services?


It's easy to add a Litigator Scrub.
Scrubbing against a Previous TCPA Litigator List makes sense for Ringless. Eliminating folks that have sued before under the TCPA. Even though we don't see problems with Ringless, we recommend you take out these specialists before each campaign. The ones that set up voicemail traps and wait. Once you're tangled up with these guys, you'll be defending yourself as in any suit. For more info, click here.
Ed Note: Political Calls. Yes, there's big money now in robocalls for the Donal J. Trump Campaign and others. But the 2012 FCC Political Call Mandate doesn't let you Robocall these anymore. What to do? Ringless prices have been steadily falling for the last few years. To the point where penny-pinching campaign calls should take a look. Hey, I know it's tempting to just voice broadcast away. But a lot of your peers are under the microscope this year for carpet bombing the landscape with political robocalls. Now totally illegal. And the chances of getting prosecuted are pretty good.
Update 10/19/2016: A Federal Judge in Arkansas, apparrently without a cell phone, has said it's O.K. to make standard robocalls this political season. (I thought my phone was blowing up more than usual.) So possibly less use of Ringless as political specialty companies compare the slightly less expensive voiceblasting prices with Ringless. The heck with the interruption, right?
For more information on Ringless Voicemail, call my personal line at 561-317-3001 or email me here - Bob
This article will contain inaccuracies as these policies, procedures, and requirements are constantly changing. Please check with your competent TCPA Attorney before using Ringless Voicemail or any other TCPA related service.
Related Articles Ringless Voicemail: